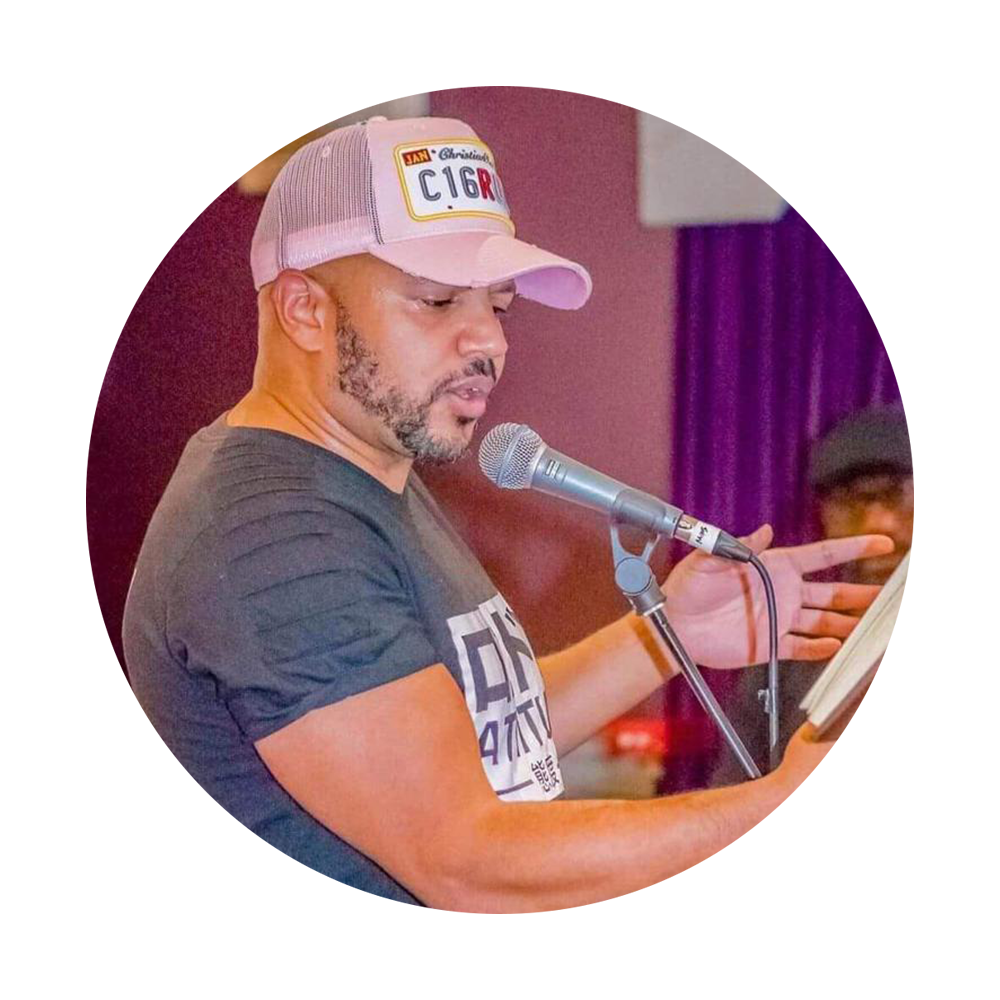 QUINTON GREEN / MR MILISE
MMAP Workshops founder Quinton Green AKA Mr Mílise has been plying his trade as a lyricist for more than 15 Years. He would experiment with Poetry and the Art of StoryTelling on a beat & creating thought provoking Acapellas. Mr Mílise (Which interprets as "He Spoke" from Ancient Greek) would often pen intricate narratives which reflected on his background and he has been published by UNICEF & commissioned by the BBC.
Mr Mílise demonstrates a well informed understanding of current issues in our Communities such as Knife Crime, Homelessness & Mental Health. His work & Performances have been positively received nationally & some of his pieces have been used by Police Forces, Schools, & Councils as part of Youth Awareness Initiatives across the UK.
Mr Milise is a Freelance Presenter for BBC Radio Northampton, he often Utilises the platform to discuss Societal Issues, Spoken Word & Creative Arts. He is considered a leading voice in the fight against Serious Youth Violence, collaborating with Stuart Lawrence, Alison Cope and other notable campaigners, attending Schools and Youth Organisations nationwide. Mr Milise is a lead writer for Writing East Midlands and travels across the Country to address seminars and conferences as a respected public speaker.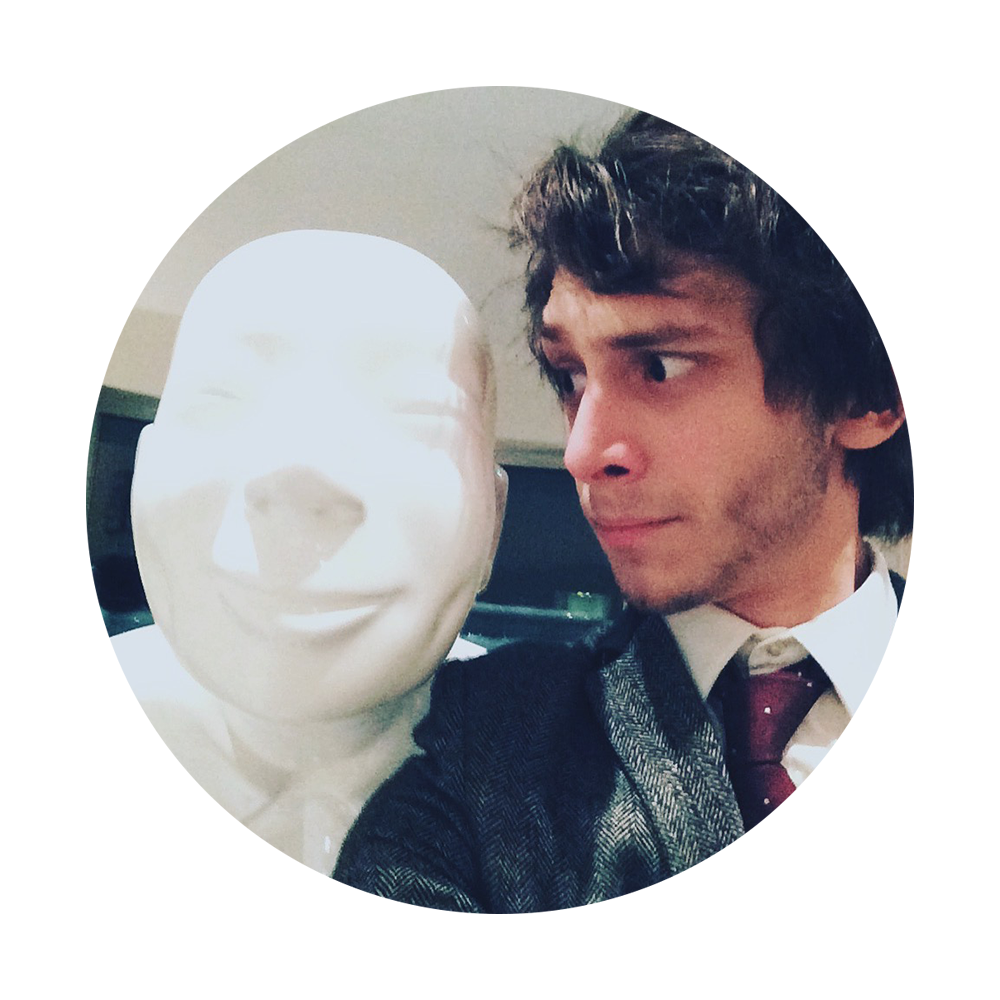 JOSH DARKO - THE VISUALS GUY
Josh is a freelance visual designer and producer. Whether it is Graphic Design, 3D modelling and animation, Motion graphics, Video Production or Photography, Josh has a wide range of skills across the creative industry.
Josh's ethos is to work collaboratively - a partnership throughout any one project and beyond. Listening to and respecting feedback whilst aiming to inform when it comes to the behind-the-scenes workings of each project. Inherently this means that, for Josh, transparency is a priority from start to finish.
Having worked with clients such as Disney, Boeing, DHL, Kelloggs, Nickelodeon, Mattel, ASUS, Dulux, Hitachi, Bank of England, Church of England, Ministry of Defence, Unilever, Sky, Cristiano Ronaldo, i Newspaper, BBC and many, many smaller businesses, Josh has over a decade of experience in the creative industry. As such, he has a great many tricks up his sleeve to help us here at MMAP Workshops, and to bring key visuals to the table when working with the young people.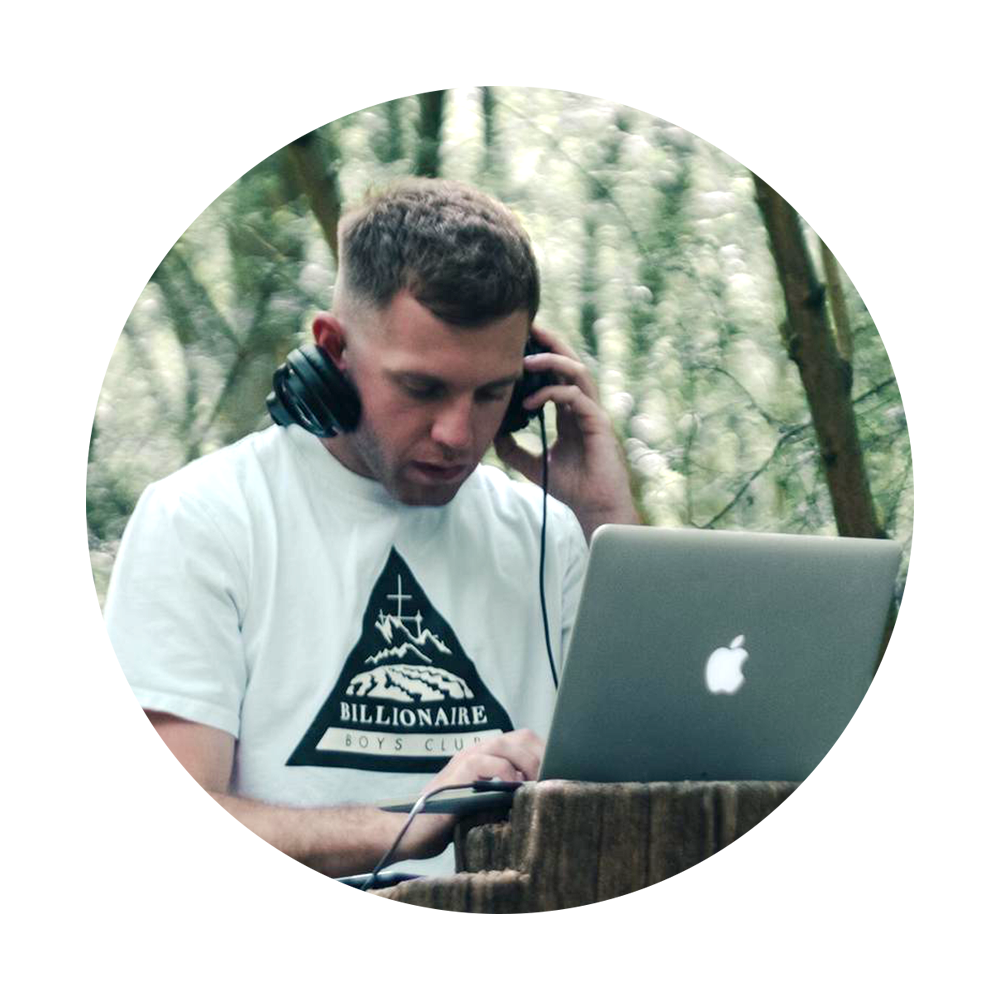 HARLZ - PRODUCER EXTRAORDINAIRE
Harlz is a British Producer/ Artist from Northampton, UK. From an early age the aspiring producer was introduced to a wide variety of music, everything from Heavy Metal to Motown. It was when he was introduced into the world of hip hop by his cousin, when Harlz's passion for music began to flourish.

In his early teens, Harlz decided to build on his musical knowledge by learning to play the guitar, a skill he later honed in on when entering the acoustic singer/ songwriter scene as a session musician. During this time he was presented with a variety of experiences, playing shows all over the UK, but his heart always lay with Hip-Hop so it wasn't long before he went "back to the drawing board" and began working on his sound, something which is now being shared with the world.
Harlz has worked alongside MMAP workshops since their launch, providing his production and sound engineering skills to assist with the running of the course and the producing of the final product.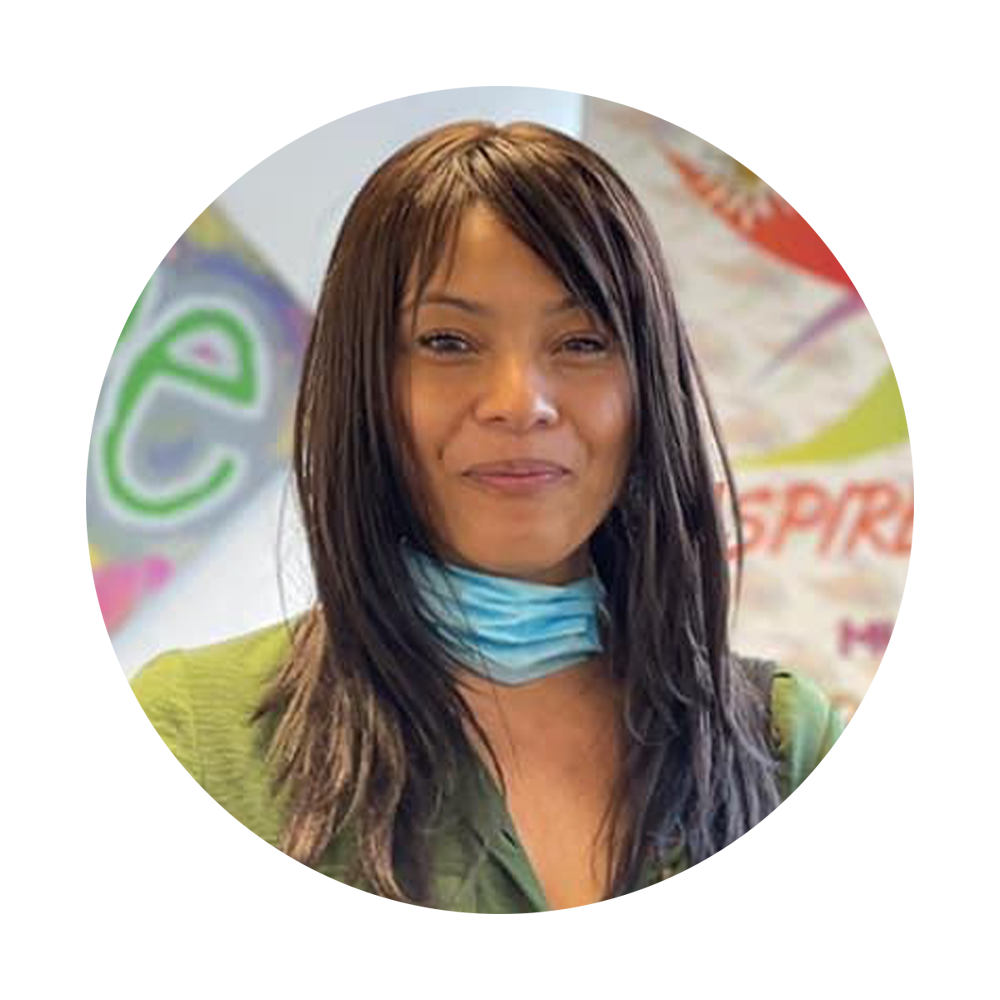 DANIELLE GREEN - YOUTH WORKER
Danielle is a specialist in Emotional Health and Wellbeing who has a long history of working with children, families and young people from all walks of life. She is currently working as a Senior Personal Advisor to support coordinated care for young people. This includes working with unaccompanied asylum seekers and refugees, as well as children with disabilities and additional learning and support needs.
Organising a wide range of events to promote the wellbeing and nurture the potential of young people.
In supporting MMAP Workshops, Danielle relishes the opportunity to bring together two of her passions - working with young people and and being creative.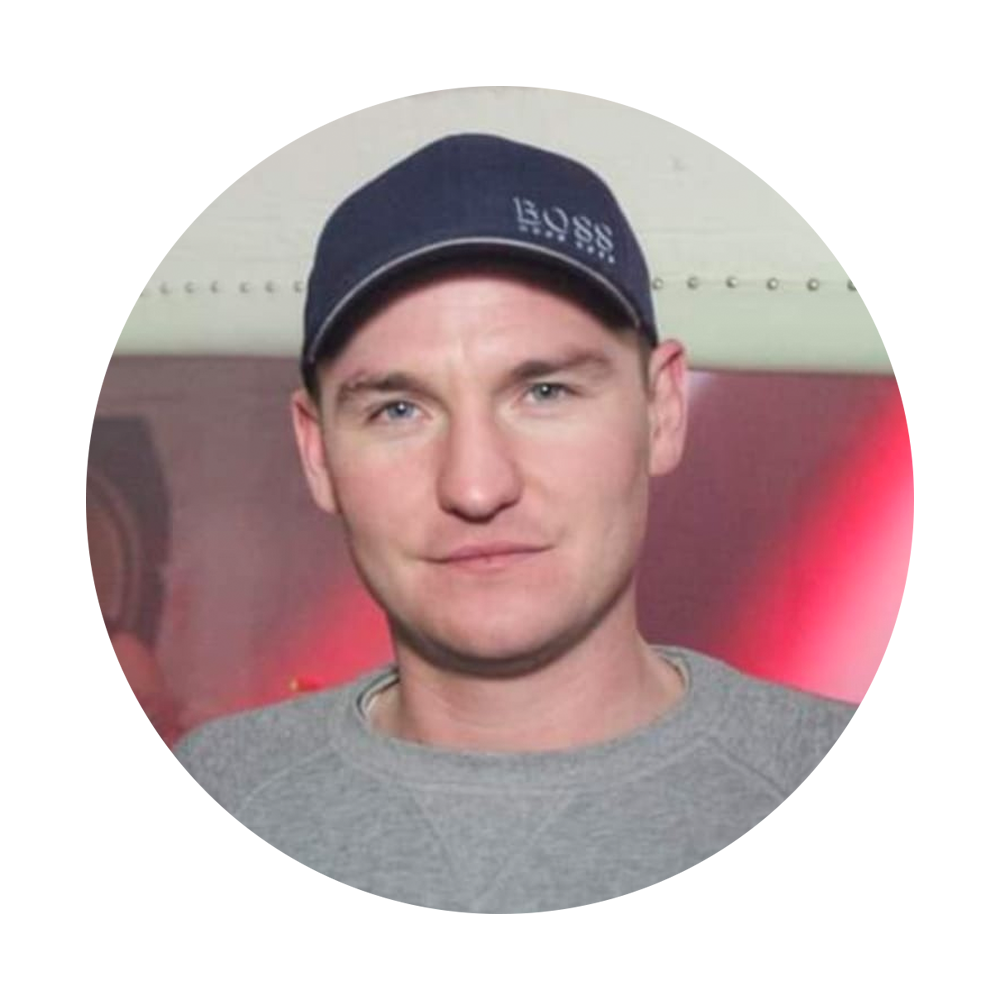 DANNY LESLEY - PROGRESSIVE CULTURE
Danny Leslie started youth work in his early 20s. He went on to manage multiple youth clubs before establishing Progressive Culture and opening the organisation's first youth club in Northampton's Eastern District. From there, Progressive Culture has continued to work in the local area running Sport & Music projects for young people from all backgrounds and demographics. He also ran a successful scheme where Young People engaged in Work Experience within his engineering company (Heating & Ventilation) giving them a real sense of the working world outside of the streets and school.
From there Danny set up a studio in which he and local DJs, MCs and hosts ran radio shows on In2beats FM, performed live shows, recorded sets and promos and introduced new performers. This quickly progressed towards setting up and running music events locally and further afield. Danny also DJs for Northampton's Lay It Down MC/Artist collective.
Danny has many projects in the pipeline including street art and a community sports club which is planned towards the end of September. An integral part of MMAP Workshops, Danny demonstrates a deep understanding of Youth Work and is an invaluable asset to the team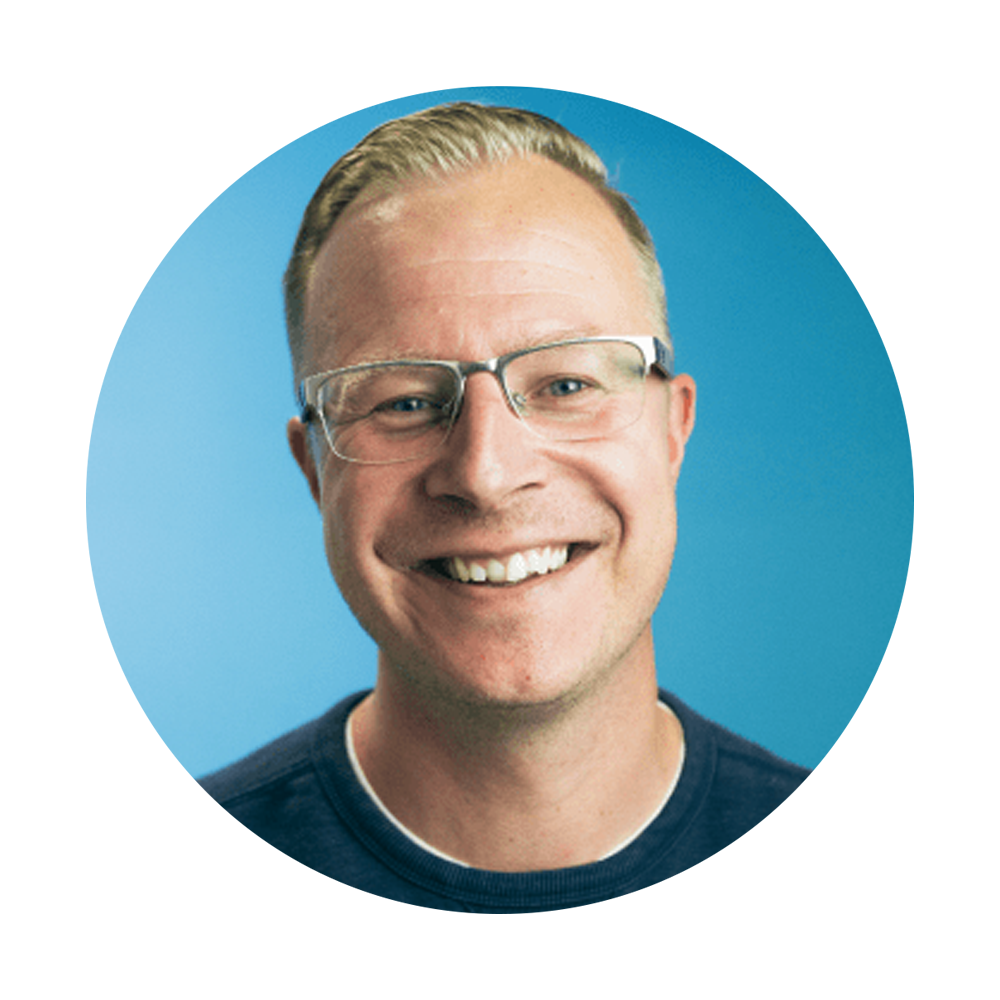 DAVE CABLE - THE CABLE GUY
Dave's worked in the world of Digital Marketing for over a decade in all industries and with all sizes of business. With many strings to his bow, it's all things website related that Dave helps out with.
Certainly more a "behind the scenes" part of the MMAP Workshops team, Dave makes sure that our website makes things nice and clear for any visitors, answers any questions for all users and looks nice at the same time!